WECR's Vision, Mission & Goals: Water + Climate
The Water Equity and Climate Resilience (WECR) Caucus envisions water security and climate resilience in the frontline communities.  Our mission is to honor water, promote generational water security, and build frontline climate resilience through federal policy advocacy that advances equity for communities at risk of losing access to water due to climate impacts or systems failure.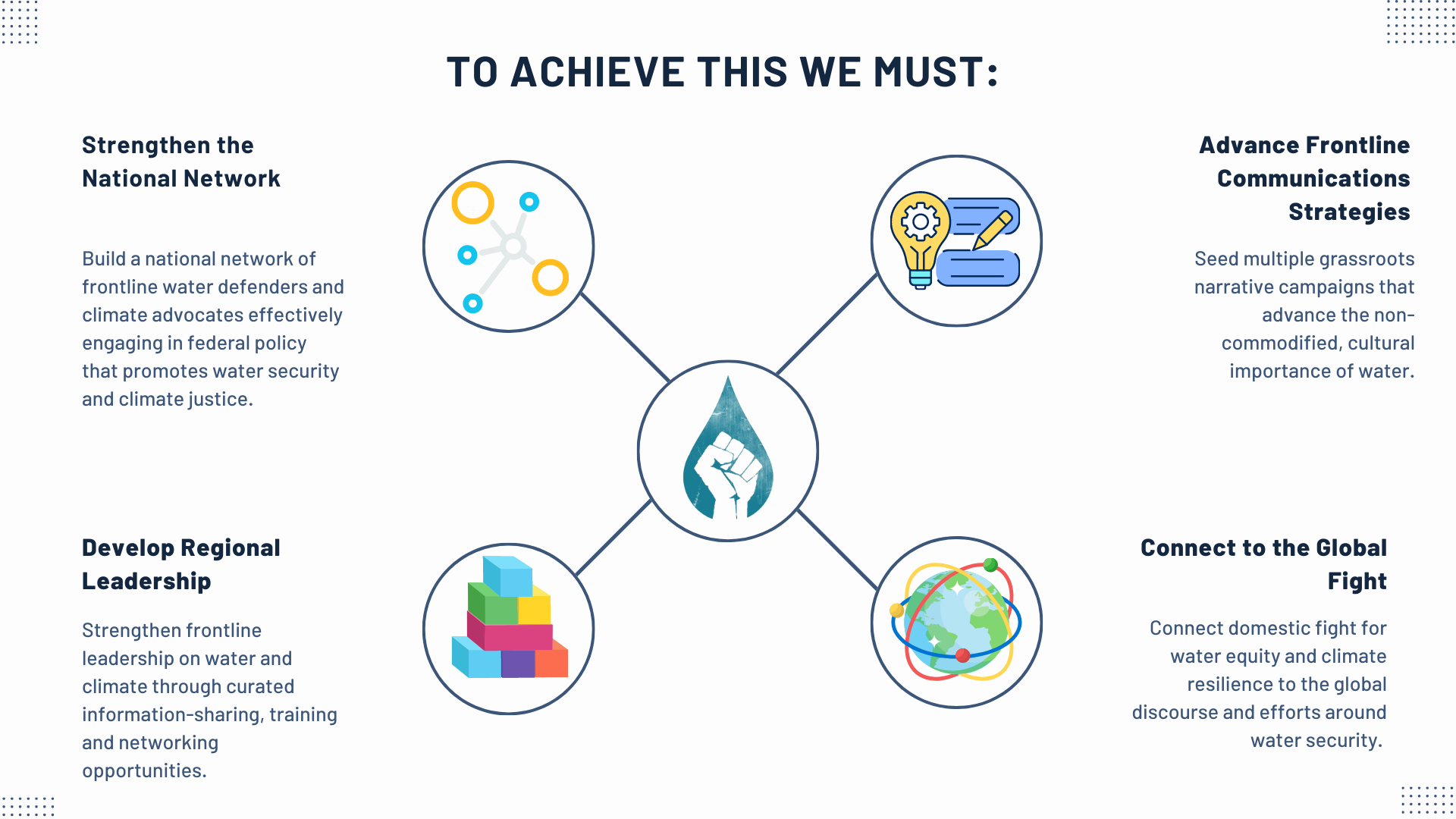 Caucus Policy Priorities
Through peer learning, tool, and knowledge development, and shared local, state, tribal, and federal advocacy, the Water Equity, and Climate Resilience Caucus fight for policies under three main categories:
Securing safe and affordable drinking water and equitable infrastructure systems for all
Safe and affordable drinking water, sanitation, and stormwater management is provided for the 100 million economically vulnerable residents of US and Indigenous communities. 
 
Targeting education, workforce development, and business opportunities in climate-resilient water systems
Educational, job, and business opportunities are targeted to low-income people and people of color in designing, building, operating, and maintaining sustainable water infrastructure systems.
 
Supporting communities impacted by rising water, flooding, and drought  
Climate-vulnerable communities, low-income and communities of color, and those proximate to and reliant on threatened waters — meaningfully participate in water and climate resilience planning and implementation. Communities of color and low-income communities can access disaster resources that prioritize their recovery and their climate security.
To learn more about our policy priorities, please check out our summaries here.