The Water Equity and Climate Resilience (WECR) Caucus is a national network of frontline leaders and allies advancing policies and community solutions at the intersection of water, climate, and justice.
Since its establishment in 2018, the Caucus has grown into a national network of  organizations across the US, with significant representation in the South, West, and Great Lakes regions. Together, Caucus leaders set strategy, grow power and policy momentum, and advance a national narrative shift to propel equitable water and climate solutions for their communities. Our collective work leverages community power and expertise — from cultural knowledge to lived experience, and policy and scientific expertise — to drive federal policy change to address systemic inequities. Throughout these efforts, we center the voices, experiences, leadership, and solutions of the communities most harmed by water challenges and the climate crisis.
Our mission is to honor water, promote generational water security, and build frontline climate resilience through capacity building, movement alignment, narrative change, and policy advocacy.
The Caucus is anchored by PolicyLink and governed by the WECR Steering Committee. Learn more about our members, structure, and what we're working on.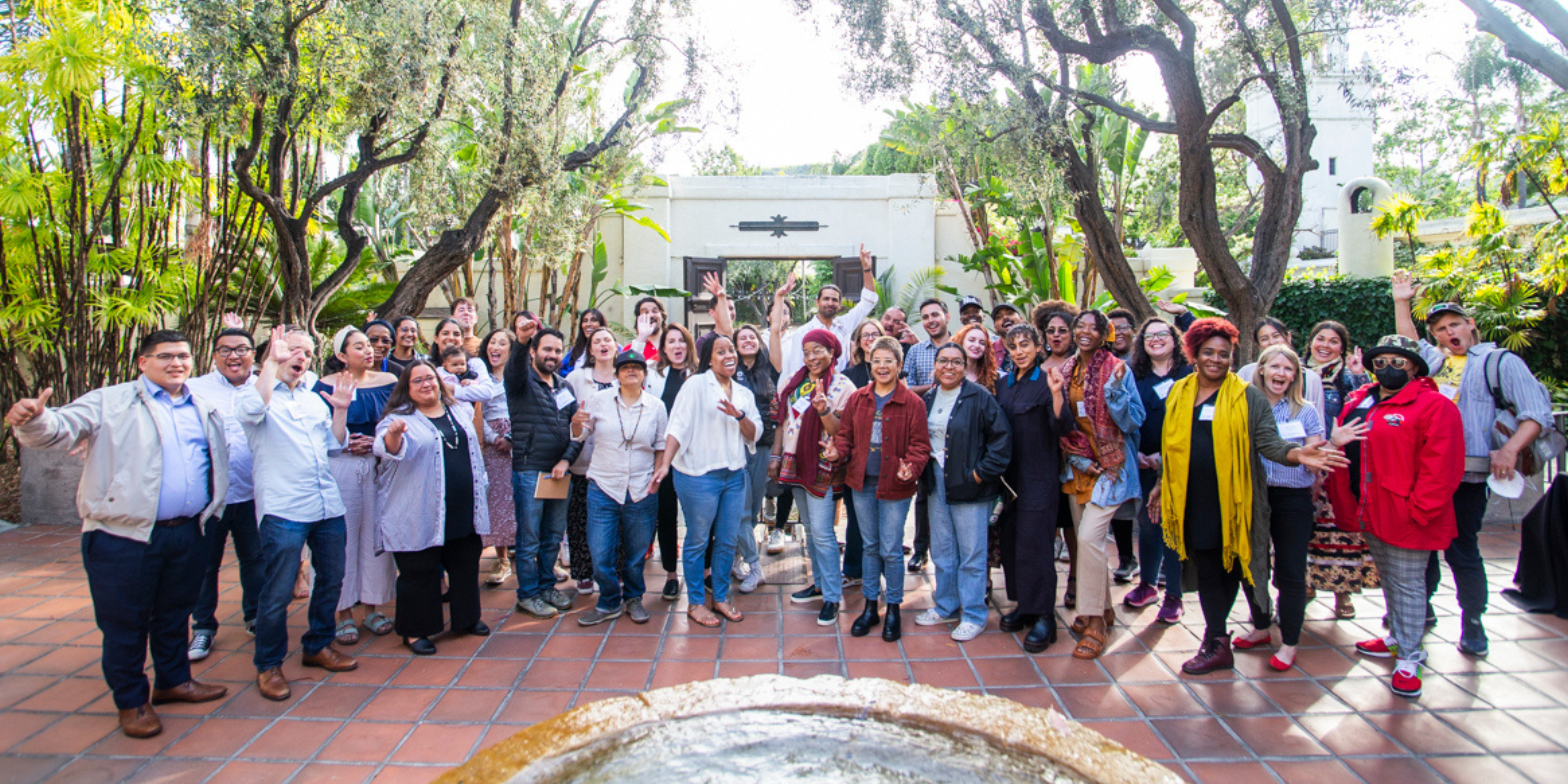 WECR Caucus members gather in Los Angeles during May 2023 in-person convening.