The WECR Caucus uses four main strategies to center frontline voices, experiences, and leadership to advance equitable water and climate policies and solutions; and is governed by a robust Steering Committee.
Our Strategy
Strengthening the leadership and capacity of frontline water and climate protectors. 
Our national network shares knowledge, deepens meaningful connections across communities, and builds Core Members' skills and communication strategies so they can more effectively advocate for water and climate justice. We provide direct resources, Training and Participatory Learning Sessions, and movement building opportunities through workgroups focused on specific issues and regions. 
Advocating for federal policy changes developed by the most impacted communities.
We champion policy development and implementation to counteract the disproportionate impacts of water system failures and climate change. Caucus members meet with  key federal leaders and agencies to directly advocate for frontline solutions. Members build knowledge of federal systems and processes in frontline, low income, and communities of color to cultivate skills to effectively inform policy solutions. This includes trainings, opportunities to participate in Congressional Briefings, and visits to federal offices and agencies to meet with decision-makers. Follow our ongoing federal policy work and successes to date.
Lifting up local water and climate justice leaders and solutions.
We affirm lived experience and leadership in local communities to strengthen broader movements for water and climate justice. We connect local leaders through issue and regionally focused workgroups, building shared priorities and momentum for collective action. These priorities are taken up by our federal advocacy efforts, to ensure policy development and implementation meets needs on the ground. Our network further identifies opportunities for frontline communities to share their expertise, stories, and solutions across national media and other platforms. Learn more about our efforts and workgroups.
Advancing a national narrative shift to decommodify water.
We create, communicate, and advance cultural shifts to respect the true value of water. Water  is essential to achieve equity and climate goals in our communities. We work to understand and deepen our relationship with water – and one another – through storytelling and creative activities. We advance campaigns that elevate the cultural and spiritual importance of water. Explore how we are integrating arts, culture, and communications through our narrative change work.
Steering Committee
The WECR Caucus Steering Committee sets strategic direction, annual goals to advance Caucus priorities, and governance processes to ensure inclusion, accountability, and results. The Steering Committee meets monthly to share updates and solidarity actions, and develop or improve operational processes including membership, pass-through grants, training opportunities, and more. The Committee is comprised of core members, including regional co-chairs, and allies.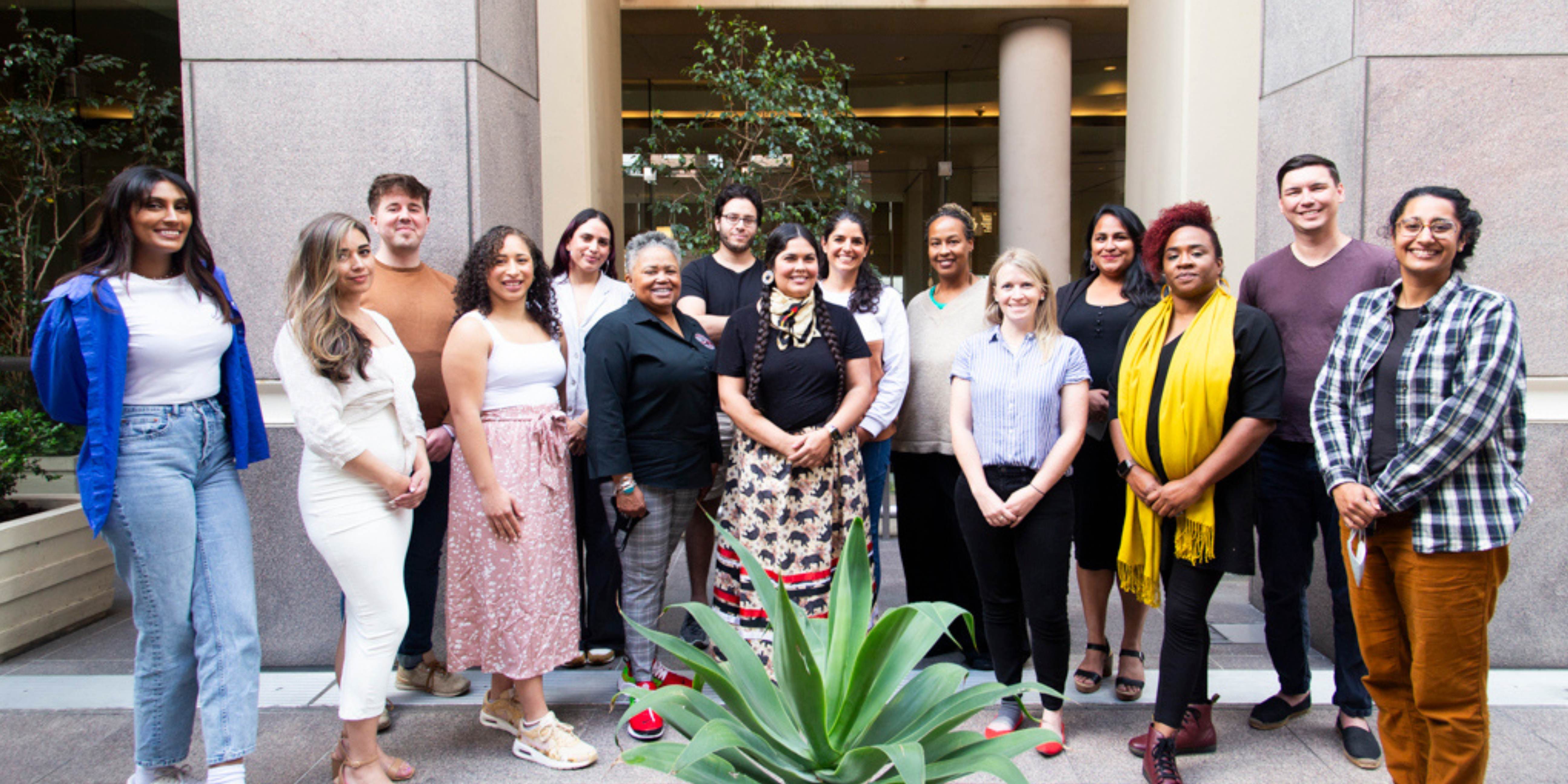 Steering Committee members include:
Anyanna Jolivet Mccloud, Executive Director, Bayou City Waterkeeper(TX)*
Brenda Coley, Co-Executive Director, Milwaukee Water Commons (WI)
Celina Mahabir, Federal Policy Advocate, Community Water Center (CA)*
Cheyenne Holliday, Energy, Climate, & Transportation Manager, Verde (OR)
Colette Pichon-Battle, Vision & Initiatives Partner, Taproot Earth (national)
Jade Begay, Director of Policy & Advocacy, NDN Collective (national)
Janene Yazzi, Co-Founder, Sixth World Solutions (Navajo Nation)
Joe Fitzgerald, Water City Program Manager, Milwaukee Water Commons (WI)
Julian Gonzales, Earthjustice (national) 
Kendall Dix, National Policy Director, Taproot Earth (national)
Kyle Jones, Policy Director, Community Water Center# (CA)
Monica Lewis-Patrick, Founder & CEO, We the People of Detroit (MI)
Paula Conolly, Director of Local Engagement and Senior Advisor for Distributed Infrastructure, US Water Alliance (national)
Rebecca Malpass, Policy & Research Director, The Water Collaborative of Greater New Orleans (LA)*
Roselyn Ponton, Water Justice Coordinator, Verde (OR)
Sonia Kikeri, National Director of Policy & Civic Engagement, Emerald Cities Collaborative (national)
Tara Houska, Founder, Giniw Collective (MN)
Val Z. Schull, Water Equity & Ocean Program Director, Green Latinos (national)
Yasmin Zaerpoor, Director of Water Equity & Climate Resilience, PolicyLink (national)
*Organization is also a Regional Co-Chair