Virtual Hill Day
April 27 and 28
In one of the wealthiest countries in the world, more than two million Americans live without running water and basic indoor plumbing. From lead pipes, crumbling sanitation systems, outdated treatment plants to groundwater contaminated by abandoned uranium mines, low-income communities, and communities of color continue to face the burden of lack of access to safe and affordable water,  antiquated water infrastructure, and unjust policies. As climate realities emerge and continue to threaten the wellbeing of Black, Indigenous and people of color across the country,  the Caucus is helping to bring movement leaders and community groups together to shape equitable investments in water and climate infrastructure, decommodify water, and secure a resilient water future for all. 
In May 2022, we came together to talk to our members of Congress about linking infrastructure benefits to the health of communities most impacted by climate change, connecting with local and state community-led work to inform federal policies, and advancing water affordability.  The following leaders joined our Virtual Hill Day:
From Verde's statewide coalition work, Oregon Water Futures, to NDN Collective's call to shut down the Dakota Access Pipeline, our amazing group of leaders lifted up bold solutions and policies needed to ensure our communities across the country receive equitable investments needed to secure water and climate-resilient future.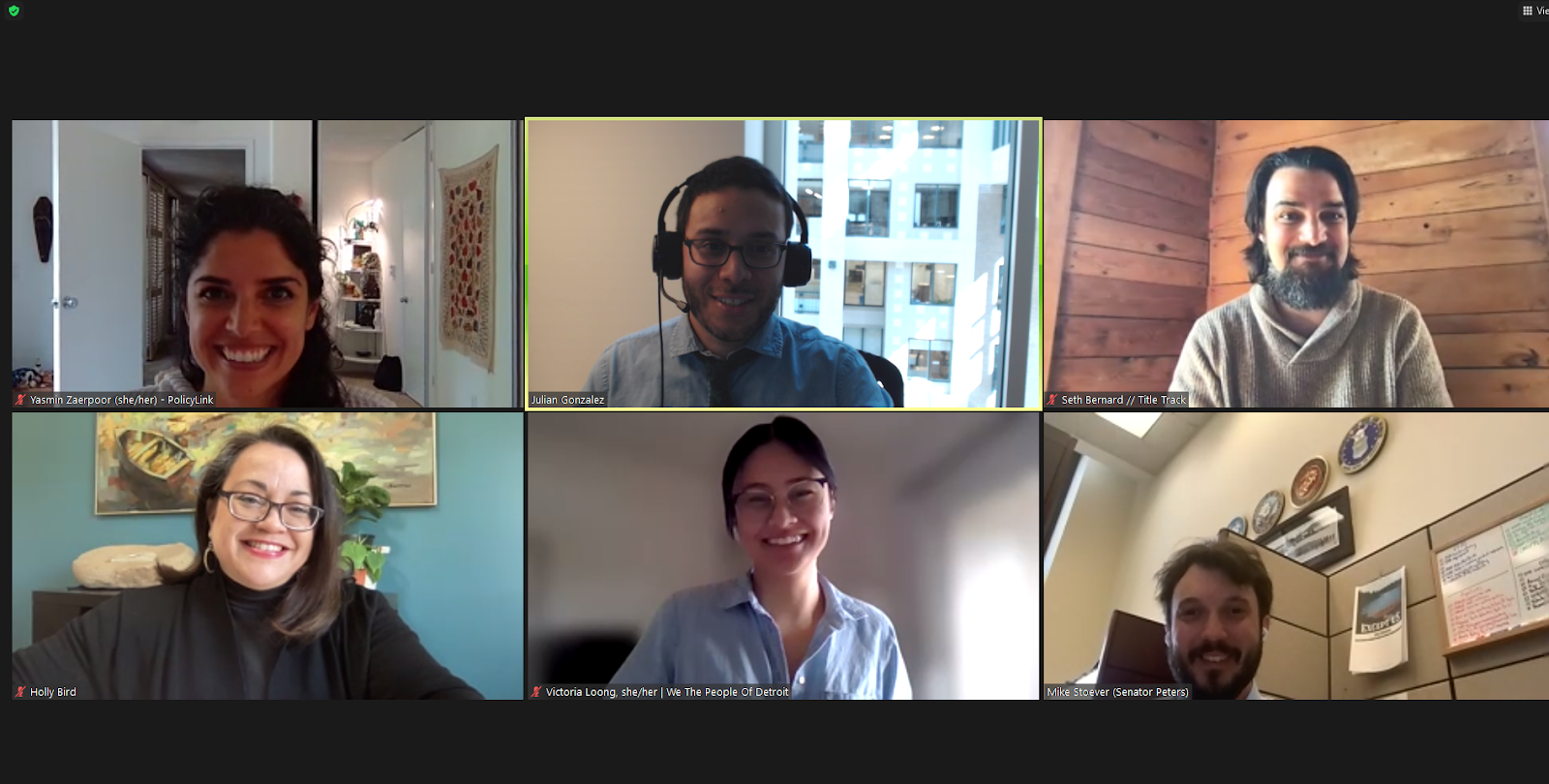 As a Caucus, our work is to foster a national water equity ecosystem ready to advance anti-racist water systems and a climate-resilient future. Learning about and engaging in federal policymaking processes will help us create, shape, and influence agendas that are grounded in the leadership of frontline communities. We will continue to build relationships with Congressional staff members to not only help us navigate the process but also identify Congressional champions who can advance our priorities on the Hill.  Bayou City Waterkeeper's Executive Director, Ayanna Jolivet Mccloud, shared how the Virtual Hill Day was " a rich experience and catalyst to continue these conversations and how we as community members can be thought partners with senators/ representatives". 
Here is a recording of our Virtual Hill Day prep. If you are interested in learning more and/or joining us in our federal policymaking trainings and events, please feel free to reach out to lupe@policylink.org.